Improve your conversion optimization skills – with Els Aerts
Welcome to a premium online course that will improve your conversion optimization skills and teach you the fundamentals of web usability and UX – hosted live by one of the world's leading experts in the field. You will learn what truly works and what doesn't work online in 2021 and beyond, illustrated by dozens of examples and case studies. At the end of the day you will know how to optimize your website based on proven principles rather than gut feeling.
This course is perfect if your work involves website optimization, marketing or communications – and if you in one single day want to acquire the skills needed to create even happier visitors and drive more leads and sales from your website. No prior knowledge is needed to attend.
This course can be taken separately, but is also a part of our program Certified conversion manager.
You'll learn how to
Distinguish between usability facts and fads
Find out what people's top tasks are and how to address these
How to create good, clear navigation – on both large and small screens
Create homepages, category pages and detail pages based on usability fundamentals and proven UX principles
Create forms more people will successfully complete
Your teacher: Els Aerts – world leading expert in CRO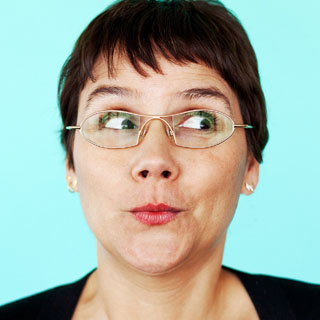 Els is a world-renowned keynote speaker and expert in CRO, UX and qualitative user research. She loves helping companies to understand their customers better. Because a happy customer is a returning customer.
Course program
09.00-10.00 – Usability: what, why and how?
What is the purpose of usability?
Why is optimization better than a new website every few years?
UX pyramid: what is most important?

10.00-10.45 – Top tasks – get rid of the bullshit!
Why responding to the tasks and goals of your visitors is so important for your online success.
Methods to discover the top tasks and motivation of your target audience.
Insights and results from top task studies.
How to handle content that is less important for visitors.

10.45-11.00 – Break

11.00-12.00 – Homepage
Basic principles of a good homepage.
Why pushing things on your homepage doesn't work. And never will.
Why you should give attention instead of shouting for attention.
With concrete examples from governments, B2B, B2C and e-commerce that demonstrate that these principles work.

12.00-13.00 – Lunch break

13.00-13.45 – Navigation
Design principles of good navigation, on both large and small screens.
The importance of clear content navigation. And how to do that.
Unfolding or sticky navigation: a good idea?

13.45-14.30 – Category or category pages
This is the page where most websites totally miss the mark. What are they doing wrong?
And above all: what do you have to do to make a category page work for you?
With examples from government, non-profit, B2B, B2C and e-commerce websites.

14.30-14.45 – Short break

14.45-15.30 – Detail and landing pages
How do you ensure that your page convinces your visitors to stay in those crucial first few seconds?
How do you create a detail page that grabs your visitors' attention and convinces them to take action?
How do you make sure that people start scrolling and keep scrolling?
What should you pay attention to when using photos, illustrations and videos?
How do you create irresistible action buttons?

15.30-16.00 – Forms
Tips for forms that people actually want to fill out.
How do you minimize error messages?
And how do you write clear, customer-friendly error messages?

16.00-16.30 – Review of your website
Each participant can specify 1 site that the trainer and other participants will briefly discuss during the training.
FAQ
This course is tailored to those who want to know what truly works and doesn't work online, instead of relying on your gut feeling – and who want to use that knowledge to create happier website visitors and drive more leads and sales through your websites. It is also great if you want to know what your web agency is doing really well, and what they could improve. The course works equally well for businesses, governmental organizations and nonprofits.
Nope. However, in order to get the most out of the course, it is essential that you have – or want to obtain – a professional role where Usability and UX principles can be applied.
All you need is access to a computer, smartphone or tablet with a good internet connection, and headphones. Sit somewhere comfortable and undisturbed. You don't need to install any specific software – you simply connect to the video platform Zoom* via a link that we send to you by email a few days before the course.
Yes! You can ask questions to the teacher before, during and even after the course. You also have the opportunity to interact with other participants during the course.
After completing the course you will have access to Els's presentation material. It serves as a summary of the contents that you can go back to later if needed.
We have a very generous cancellation policy. You can cancel your booking completely free of charge up to 30 days before the course date. Should you be prevented from participating after this date, you can transfer your booking to a colleague at no charge – or choose to have the booking outstanding for future course dates. So your booking will not be wasted even if you are prevented from participating at very short notice.
We are happy to answer your questions! You can easily reach us by emailing webdagarna@idg.se or calling / texting John Sundström at +46707257188.
Dates don't fit your calendar? Leave your email and we'll keep you posted about new dates.