Use emotions to create high converting landing pages – with Talia Wolf
All the analytics, automation tools, machine learning and other current buzzwords in the world won't help you create high-converting landing pages for your prospects if you fail to leverage the one component that matters more than anything else in marketing: Emotion. Conversion optimization isn't about changing elements on the page, it's about understanding how people make decisions, the people behind the screens, and creating landing pages that speak to your audience's needs.
In this online masterclass, that runs over two weeks, you will learn how to tap into the different emotional triggers that persuade people's purchasing decisions so you can create high-converting landing pages. All hosted by Talia Wolf – one of the world's leading experts in the field.
You'll learn how to
Optimize an existing landing page or create one from scratch using a step-by-step framework that cuts down time and resources required
Identify your prospects' true intent, their roadblocks, and what's stopping them from converting
Conduct research that uncovers the content your prospects need to see on different parts of your funnel to convert (using a repeatable process and templates)
Add emotion to your copy and design – using tried and tested formulas and templates
You'll also get access to all the templates, worksheets and checklists Talia uses with her own clients and projects
Your teacher: Talia Wolf – world leading expert in conversion optimization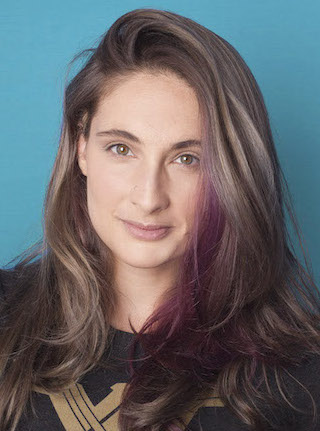 As founder of GetUplift, Talia and her team provide conversion optimization services for high-growth companies using customer-centric methods, emotional targeting strategies and data-driven analysis.
Talia has been invited to teach conversion optimization on hundreds of stages such as Google, MozCon, Call To Action Conference, SearchLove and many more, and was recently listed as one of the most influential experts in conversion optimization.
Course program
This course runs over two weeks and includes eight hours of live training, split into four separate sessions as seen below. After each training session you will receive an exercise which also includes personal feedback from Talia and her team.
Every live session will be recorded, so you can watch it afterwards on demand whenever you want.
September 8, 09.00-11.00 – Session 1: Mapping out your landing page 
The number one job your landing page has to perform

Identifying your audience, goals and best-fit prospect

How to measure success along the way
September 10, 09.00-11.00 – Session 2: Setting up infrastructure and getting to know your true prospect
Become the fly on the wall 

How to conduct meaningful research that

actually

works

Customer surveys that deliver meaningful insights

Visitor surveys and their key to high-converting copy

The type of competitor research you

should

be doing

The tactic that uncovers what people

really

think about you and your industry

Stages of awareness and how they lead your funnel

How to analyze and extract meaningful information from your research 
September 15, 09.00-11.00 – Session 3: Writing high-converting copy
How to write your value proposition

Headline formulas that capture people

How to write subheads, call to action buttons, bullet points and copy for your page (even if you're not a copywriter)

How to leverage social proof to the max

How to write a high-converting about section

Including multiple formulas and templates
September 17, 09.00-11.00 – Session 4: Designing your landing page and the final touches
Tools, templates and software to use

Rules for high-converting design 

How to setup a landing page in one day

The thank you page and why you

have

to have one (and what to include on it)

Editing your landing page before it goes live

The importance of emotional triggers and how to add them to your page
FAQ
Nope. However, in order to get the most out of the course, it is essential that you have – or want to obtain – a professional role where skills in conversion optimization can be applied.
All you need is access to a computer, smartphone or tablet with a good internet connection, and headphones. Sit somewhere comfortable and undisturbed. You don't need to install any specific software – you simply connect to the video platform Zoom* via a link that we send to you by email a few days before the course.
Yes! You can ask questions to Talia during and after every live training session. You also have the opportunity to interact with other participants during the sessions.
After completing the course you will have access to Talia's presentation material from all sessions, as well as all the templates, worksheets and checklists Talia uses with her own clients and projects.
We have a very generous cancellation policy. You can cancel your booking completely free of charge up to 30 days before the course starting date. Should you be prevented from participating after this date, you can transfer your booking to a colleague at no charge – or choose to have the booking outstanding for future course dates. So your booking will not be wasted even if you are prevented from participating at very short notice.
We are happy to answer your questions! You can easily reach us by emailing webdagarna@idg.se or calling / texting John Sundström at +46707257188.
Dates don't fit your calendar? Leave your email and we'll keep you posted on new dates.
Other courses you might like (in Swedish)